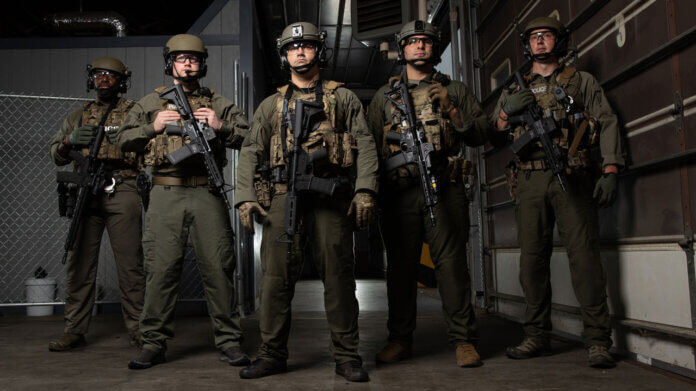 Smith & Wesson is one of the world's leading manufacturers and designers of rugged firearms.
We produce a wide array of duty handguns, long guns, handcuffs, suppressors, and other firearm-related products for sale to a wide variety of customers, including firearms enthusiasts, collectors, hunters, sportsmen, competitive shooters, individuals desiring home and personal protection, and global law enforcement, security agencies, and armed forces.
Over a century ago, Smith & Wesson introduced what would become the most successful revolver in history: The .38 Military & Police. Evolving into the Model 10 Revolver, this icon has been in continuous production since its inception and millions of units have been sold. The same approach to product development has evolved the Military & Police moniker into the Smith & Wesson M&P® brand we know today. M&P® firearms are developed with the professional user in mind from design through final assembly.
Our latest line of professional products include the complete series of optics ready M&P M2.0 duty pistols. Available with a variety of barrel and slide lengths, common features of these pistols include optics cut slides, forward slide serrations, an industry-leading optics mounting plate system, a modern flat trigger, and four modular "Palmswells", to ensure a perfect fit to the user." This catalog also includes the full line of Gemtech suppressors and our new, AXE Rifle featuring GVAC technology, which drastically reduces gas blow back in the user's face when suppressed.
For generations, we have provided firearms to law enforcement and military personnel who have taken an oath to protect us all. Our commitment to these heroes remains steadfast, and our sense of duty is reflected in the quality of every firearm we produce. Our Global Professional and International Sales team is comprised of military and law enforcement veterans; please let them help outfit your organization with the world's finest rifles, pistols, suppressors and handcuffs available today.
Come visit us at IDEX from 20-24 February in Abu Dhabi. Thank you for your business and thank you for your service.