"FCAS is much more than merely an air defence system: it represents Europe's big chance to reinforce its defence autonomy and to establish and expand its own supply chain for high-tech products. This is why long-term European partnerships are so important," stated Michael Schreyögg, chief programme Officer, MTU Aero Engines.
The German company founded the European Military Engine Team (EUMET) with its French partner, Safran Aircraft Engines, and in collaboration with its Spanish partner ITP Aero, to develop new technologies and engine demonstrators designed to meet the requirements of the European Future Combat Air System (FCAS), which is planned to enter service in 2040.
The requirements for the Next European Fighter Engine (NEFE) call for innovative technologies in engine development which have been clearly defined. Among them is a low radar signature, protection against cyber attacks and electromagnetic effects. The NEFE is still in the research and technology phase that will be followed by an engine demonstrator between 2027 and 2032.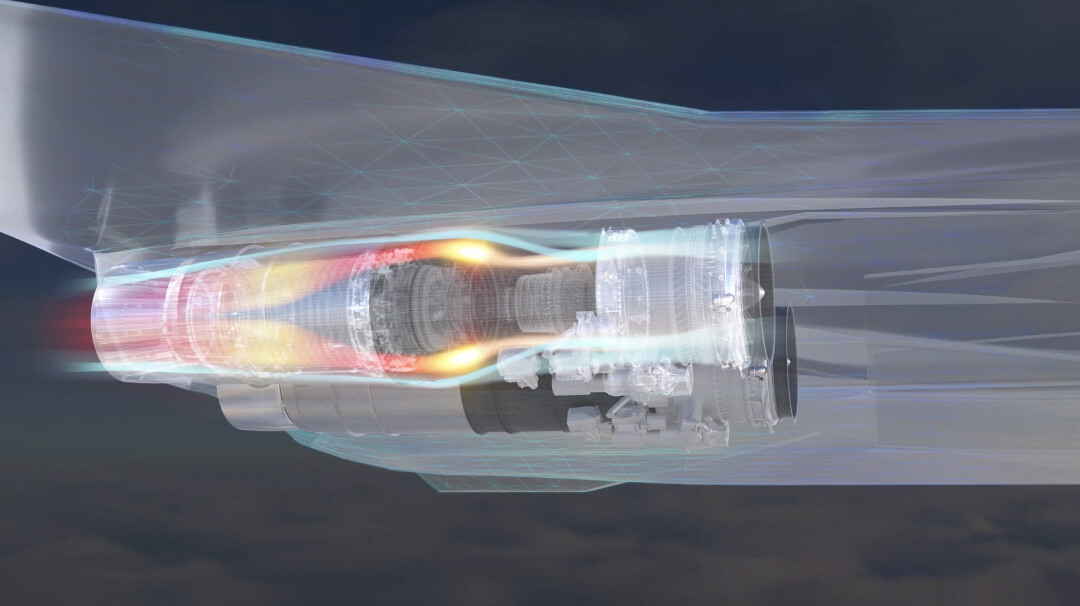 Another key element of FCAS is the Expendable Remote Carrier (ERC). MBDA is developing a full-scale airborne ERC demonstrator.
Head of the group's FCAS programme, Jean Judde de Larivière, told Armada International that the ERC's are being developed o enable the next generation air combat systems to fully operate in highly contested airspace. The precise role of the ERCs have yet to be defined. They could act as decoys, jammer, communication links, ISR assets, air-to-ground attack, or all of the above, which would confuse an enemy.
MBDA demonstrator ERC will befour metres long, weight 880 pounds (400 kilograms), fly at subsonic speeds and have a one hour endurance. With its modular design capable of carrying various payloads, a first flight is planned for 2029.
At this year's Paris Airshow, Airbus outlined its vision of future FCAS operations. Mixed formations of manned and unmanned aircraft packages with Airborne Early Warning & Control (AEW&C) aircraft operating with Multi-Domain Combat Cloud (MDCC). With enhanced connectivity and exchange of information across all domains for C2 elements a more collaborative and agile operational environment for warfighting will become a reality. With four ERCs to every manned fighter, losses are predicted and as the package enters contested airspace, C2 can be automatically handed over to one of the manned fighters, leaving the AEW&C aircraft out of danger.
At Le Bourget, it was revealed that the Belgian government had announced its interest in joining the European FCAS programme although in what capacity has yet to be confirmed.
by David Oliver