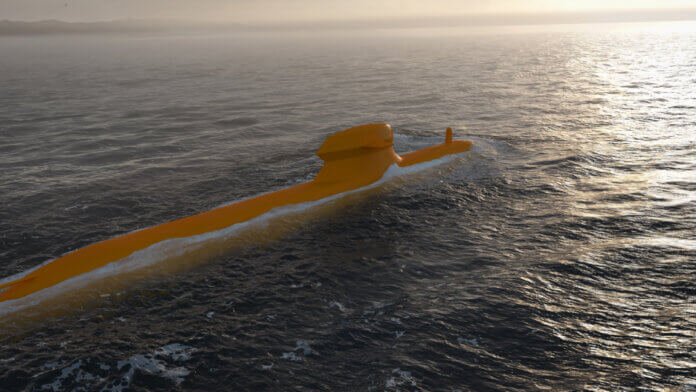 Swedish shipbuilder Saab has submitted its submarine design proposal for the Royal Netherlands Navy's (RNLN's) next-generation submarines.
The RNLN is conducting a procurement competition to replace its four in-service Walrus-class diesel-electric submarines (SSKs) with a new class of SSK. French shipbuilder Naval Group, Germany's Thyssen Krupp Marine Systems, and Saab are the three companies competing in the downselection process. The new RNLN boats are planned to begin entering service from 2034.
The RNLN's submarine force has a requirement for extended range trans-oceanic operations. Its boats deploy widely across the Euro-Atlantic theatre from the North Atlantic to the Mediterranean in support of national and NATO interests, across the Atlantic to support Dutch territories and interests in the Caribbean, and (on regular occasions in the past) south through Suez to support Horn of Africa counter-piracy operations.
In a statement on 28 July, Saab said its proposal is based around its Expeditionary Submarine C718 design, with four boats offered. The capabilities of this design exceed the RNLN's long-term requirements, Mats Wicksell, Senior Vice President and head of the company's Kockum's submarine-building business, said in the statement.
"The C718 is an advanced Expeditionary Submarine that offers an unsurpassed level of endurance and exceeds the RNLN needs for long-distance operations, sufficient accommodation, crew comfort, and increased weapon payload capability," Saab said in the statement.
"Saab's innovative design features signature solutions to minimise detection by active sonars," it added.
The design's technologies include proven weapon-launching and sensor systems, the statement said. Overall, it highlighted the boat's modular, future-proofed design and the capacity to accommodate new technologies as they evolve, to ensure continued capability relevance.
Saab's offer also focuses on providing strategic autonomy for, and knowledge transfer to, the Netherlands, with the boats designed to be maintained and upgraded in country through life, it continued.
The statement highlighted the ongoing partnering between Saab and Dutch shipbuilder Damen Shipyards Group to develop the offer.
In addition, it highlighted the wider support offered by the Swedish and UK governments. The UK's support for Saab's bid, for example, has been developed through close working relationships with several UK government departments and with UK industry.
by Dr. Lee Willett, London