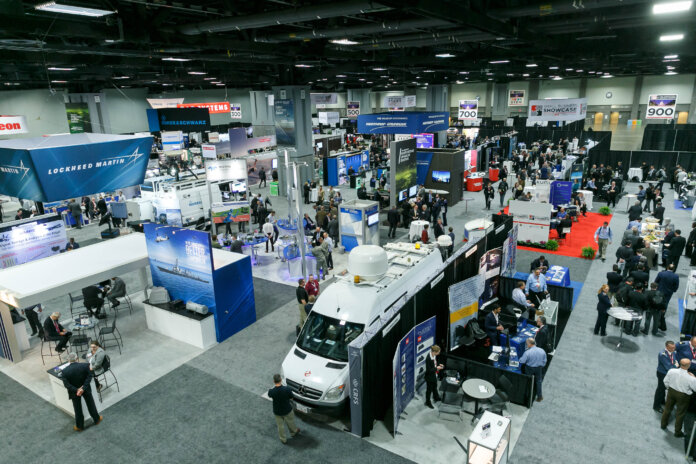 December 11–13, 2023 | National Harbor, MD
MARK YOUR CALENDAR and join us for three full days of informative and engaging keynote sessions, breakout discussions, and tech talks at AOC 2023, AOC's Annual International Symposium & Convention. This leading event for electronic warfare, electromagnetic spectrum operations, cyber-electromagnetic activities, and information operations professionals worldwide is taking place this December.
AOC 2023 is the industry's leading, three-day event, bringing together nearly 2,000 professionals from 30+ countries spanning industry, military, and government sectors.
STRENGTHEN your knowledge and skills on current and relevant topics to the EMSO community with informative sessions led by subject-matter experts.
ENGAGE AND CONNECT with hundreds of stakeholders, thought leaders, and experts in the industry to expand your global network.
DISCOVER cutting-edge technologies and solutions to help gain your advantage in the field with a packed show floor with 100+ exhibiting companies.
2023 Theme: Advancing EMS Superiority Through Strategic Alliances and Partnerships
Superiority in the electromagnetic spectrum continues to prove itself as a game-changing capability that provides a decisive operational advantage in conflicts worldwide. Integrating and synchronizing EMS operations in every warfighting domain across the entire range of military operations is a clear imperative for our warfighters. But continued success demands that industry, academia, military, governments, and professional associations form alliances and partnerships to share perspectives and expertise throughout the entire range of the EMS. AOC 2023 provides a collaborative forum to capture the passion of professionals ready and willing to make a difference and directly impact our future.
Register today at AOC2023.crows.org.