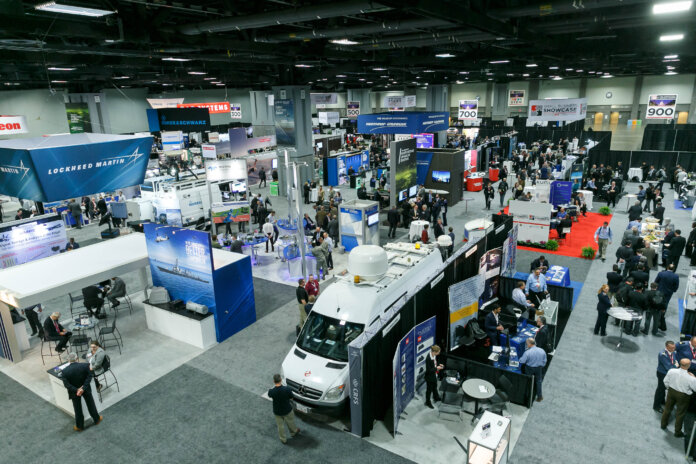 National Harbor, MD – The Association of Old Crows (AOC), the foremost global organization for professionals in the field of electronic warfare and information operations, is thrilled to unveil the exciting details for its much-anticipated event, AOC 2023. This annual gathering promises to be an unparalleled opportunity for knowledge exchange, innovation, and networking within the realm of electronic warfare.
Event Highlights:
Theme: This year's event is themed "Advancing EMS Superiority Through Strategic Alliances and Partnerships," reflecting the AOC's commitment to fostering collaboration and innovation to address the ever-evolving challenges in electromagnetic spectrum operations (EMSO).
Dates: AOC 2023 will take place from December 11-13, 2023, spanning three days of immersive experiences and engagement.
Venue: The prestigious event will be hosted at the Gaylord National Resort & Convention Center, a world-class facility that provides an ideal setting for learning, networking, and showcasing cutting-edge technologies.
Keynote Speakers: AOC has secured an impressive lineup of keynote speakers and renowned experts, including Lieutenant General Matthew G. Glavy, Vice Admiral Stephen T. "Web" Koehler, Vice Admiral Francis Morley, and Lieutenant General Lance Landrum.
Technical Sessions: Attendees can expect a comprehensive program featuring a wide range of technical sessions, workshops, and panel discussions. These sessions will cover topics such as electronic warfare advancements, cyber operations, spectrum dominance, and more.
Exhibition Hall: AOC 2023 will feature a vibrant exhibition hall where leading industry players and innovators will showcase the latest technologies, products, and solutions in electronic warfare and related fields.
Networking Opportunities: The event provides ample networking opportunities, fostering connections among professionals, government officials, and industry leaders. Attendees will have the chance to collaborate, exchange ideas, and build valuable relationships.
Awards Ceremony: The AOC Prestige Awards will be presented for outstanding contributions to the field, celebrating individuals and organizations that have made significant strides in EMSO.
Registration Information:
Registration for AOC 2023 is now open. For more information about AOC 2023 and to stay updated on event developments, please visit aoc2023.crows.org