All over the globe, unprecedented world events are increasingly introducing new, evolving sources of conflict and complex threats into the modern battlefield.
As a result, the tasks and missions being conducted by military specialists such as explosive ordnance disposal (EOD) teams are becoming more complicated. More than ever, these teams require the support of intuitive, reliable technology to help combat and address these threats.
Achieving the right balance
A key challenge EOD teams face when it comes to procuring robotic systems technology in particular is achieving the right balance between high-performing capability and sufficient reliability. Because operators require a certain degree of capability to perform the demanding and time-sensitive tasks asked of them, this is often only achieved by compromising on the robot's reliability. In a modern battlespace that demands mission agility, there shouldn't be a need to make such a compromise.
Trusted by world-leading EOD military forces in the UK, US and Australia to support missions on a global scale, L3Harris' large T7™ and medium-sized T4™ robotic systems offer the best of both worlds: highly intuitive, real-world EOD capability with proven, fielded reliability.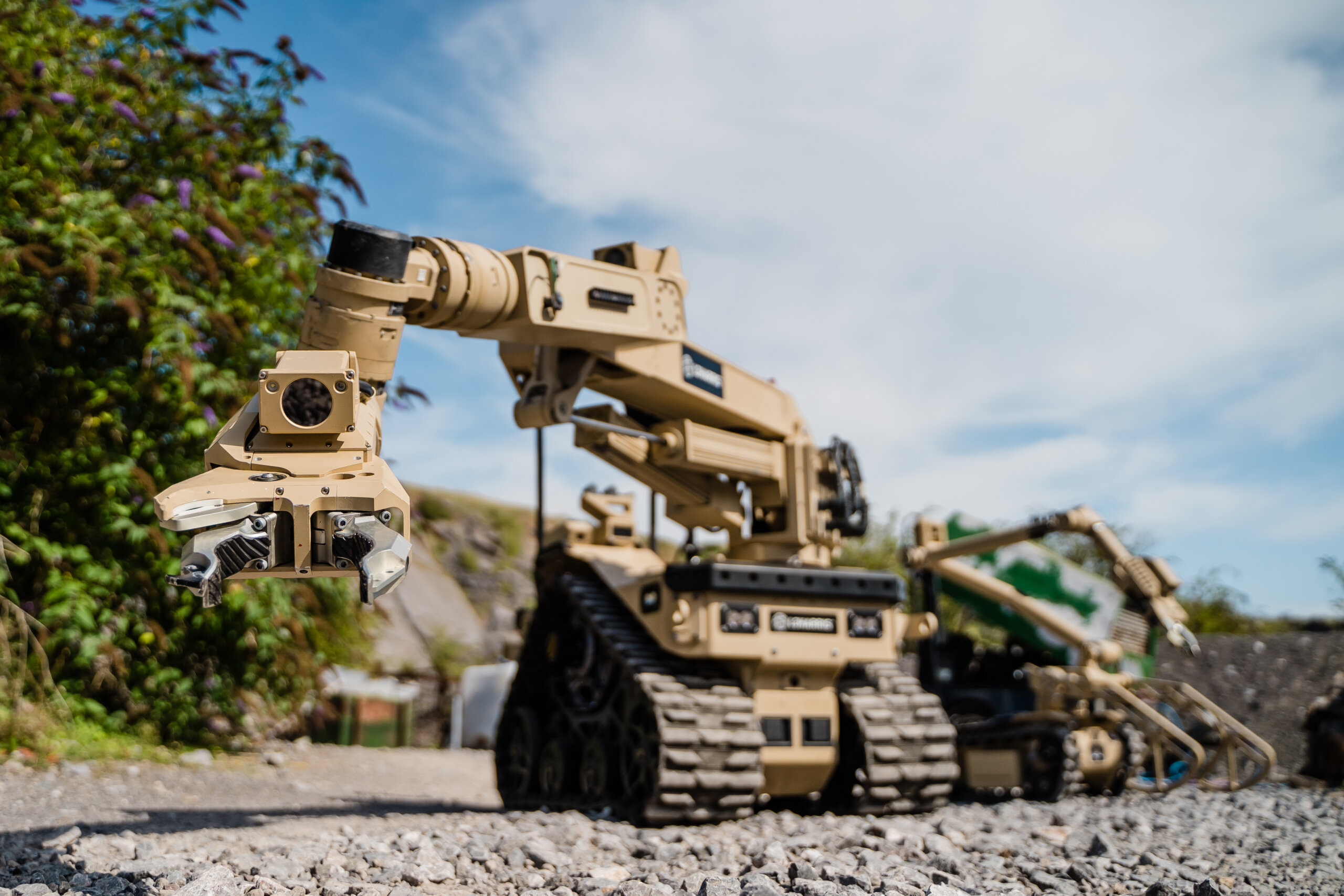 How do the T7 and T4 solve this challenge?
Making do with complex and unreliable robotic systems technology for the sake of increased capability can present EOD teams with several challenges. The T7 and T4 have been designed to offer unrivalled EOD capability and impressive reliability that help to overcome these challenges:
Built not to break
Overcomplicated, unreliable or poorly designed robots break frequently and often have to be shipped back to the manufacturer in the event of a failure. Due to lengthy repair cycles, this reduces how available the robot is for use and leads to costly downtime. Robots that break often also rapidly consume any supplied spare parts. This not only means paying out unaccounted for costs to replace them, but considerable delays while waiting on new parts.
Every component used within the T7 and T4 goes through a rigorous design and selection process. Many of the major components in both systems were originally made for high-wear applications, so their parts last longer than typical robots. Incredibly durable, the T7 and T4 require next-to-no maintenance, so very little time is lost on routine upkeep. If a repair is required, the majority can be completed easily, inexpensively and as far forward as possible.
Through-life affordability
If robots are inoperative due to maintenance or repairs on a regular basis, this downtime has an expensive impact on the through-life costs of the fleet. The cost to support unreliable robots can be significant year-on-year, from buying new parts to paying repair personnel for regular fixes. This can even include purchasing more robots than required just to ensure backup units are ready to compensate for any downtime.
Designed to handle heavy, long-term usage, the T7 and T4 use fewer spare parts, resulting in less downtime and reduced repair costs. Both systems also have multiple components in common, making it easier and cheaper to operate and support a whole fleet. The robots' modular design further supports easy upgrades in the future, improving through-life cost.
Highly intuitive robot control
Oftentimes, harnessing more capable robot technology doesn't always mean it's easier to use. In fact, it can be very difficult for EOD teams to get to grips with, as many highly capable systems are more complicated to operate. Training an operator to use a new EOD robot is always less time-consuming and more cost-effective when the system itself is simple to use.
The T7 and T4 share an intuitive haptic controller that makes operating the robots feel as natural as moving one's hand. This offers unparalleled precision and human-like dexterity during complex tasks, maximizing mission effectiveness and minimising task completion time. Moreover, the controller is so easy to operate that it ensures training time and cost is significantly reduced. This also results in incredibly high long-term skills retention.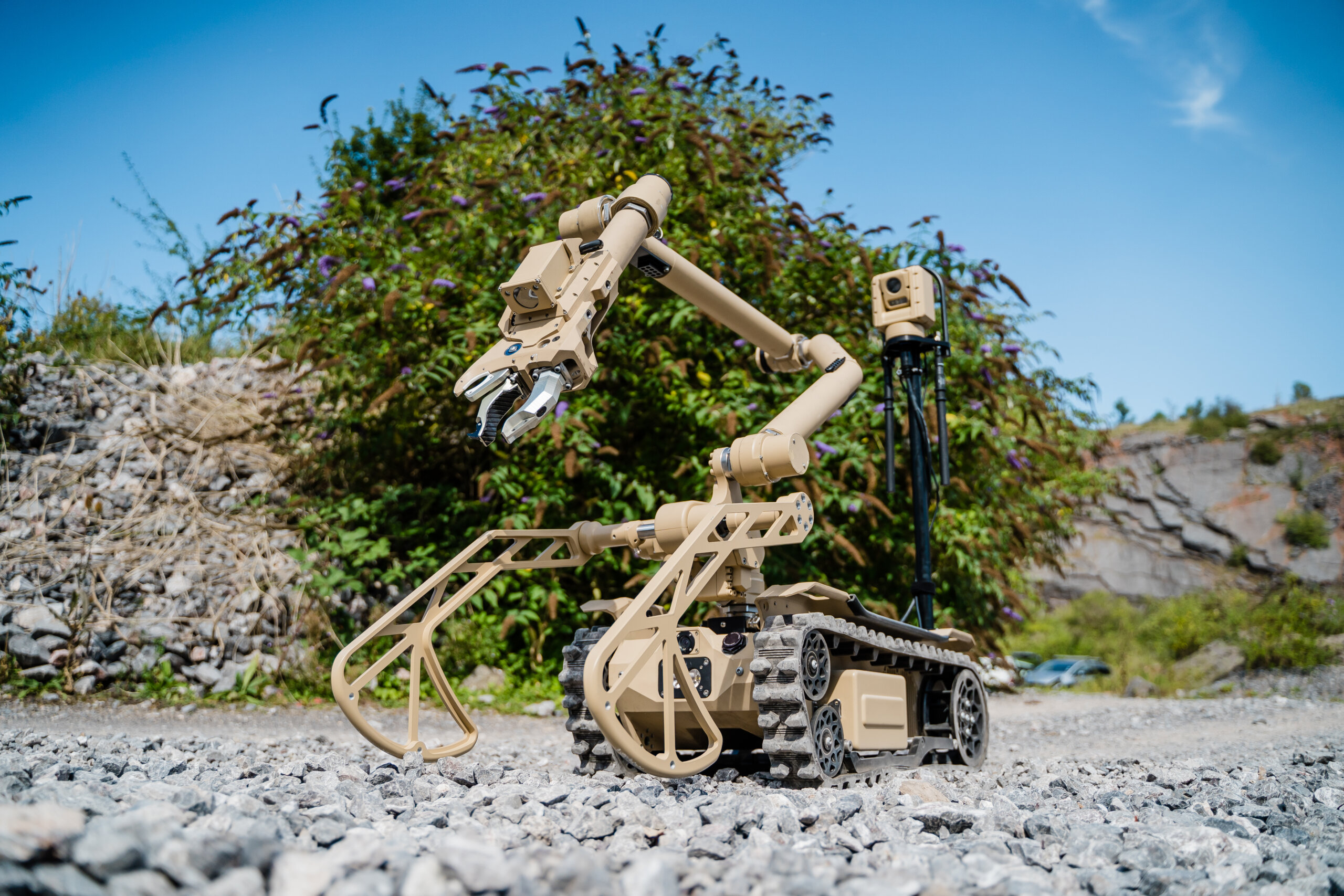 Proven reliability trusted on a global scale
L3Harris' T7 and T4 robots are being deployed all over the globe by three of the world's leading military organizations to keep their people out of harm's way. More than one hundred large T7 robots are currently in service with the UK Ministry of Defence, having replaced its legacy fleet for Project STARTER.
Since June 2021, the US Air Force (USAF) has also ordered more than 100 T7s to support global missions and safeguard EOD operators. Recognized by the Air Force for its outstanding technical and usability ratings, the T7 represented a major upgrade from the previous 20-year-old robotic fleet, offering operators increased speed, improved lift, reach, strength and extended battery life.
In May 2023, L3Harris was announced as the successful tenderer to provide up to 80 robotic systems to safeguard Australian Defence Force (ADF) personnel. A mix of medium-sized T4 and large T7s will support in enhancing EOD capabilities in improvised explosive device neutralization and exploitation as well as route clearance. The ADF is the first organization to adopt both T7s and the T4s.
Discover more about how L3Harris robotic systems provide unrivaled EOD capability and proven, real-world reliability here.