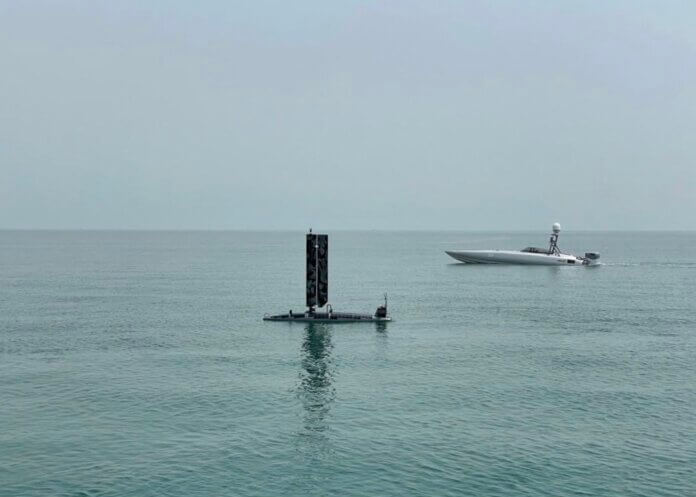 Swedish defence and security systems company Saab has acquired the UK-based, autonomous technologies-focused BlueBear Systems Group Ltd, Saab announced on 31 August.
"BlueBear is a world-leading provider of artificial intelligence (AI)-enabled autonomous swarm systems for complex defence and security applications," Saab said, in a statement. It also highlighted BlueBear's expertise in command-and-control (C2) systems and system integration.
Saab's statement added that combining BlueBear's capabilities with Saab's focus on products, services, and solutions "will be a powerful driver of Saab's future capabilities". Here, the statement continued, BlueBear will operate within Saab as a centre for rapid concept development including to help scale up innovation. Underlining this role, Saab President and Chief Executive Officer (CEO) Micael Johansson said "BlueBear … is a good fit with our approach of leveraging emerging technologies in the fields of autonomous systems and AI."
The statement underlined the naval and wider joint autonomous capability benefits inherent in the acquisition. "We see many enhanced opportunities around naval, air, and land autonomy, payload integration, next-generation C2, AI-enabled defence clouds, as well as next-generation platforms," BlueBear CEO Dr Yoge Patel said.
The statement also underlined the operational and industrial significance of emerging and disruptive technologies like autonomy, AI, and machine learning.
The use of small vessels like fast attack craft (FAC) to conduct swarming activities to harass naval or commercial ships sailing through maritime choke points is already a challenge for Western navies. For example, in May 2023, the US Navy (USN) released a video screenshot from an incident that occurred that same month, where Iranian Islamic Revolutionary Guard Corps Navy FACs appeared to be swarming around the Panama-flagged oil tanker Niovi as it transited the Straits of Hormuz.
Today, the advent of autonomous, uncrewed technologies and the mass that can be generated by using large numbers of uncrewed aerial vehicles (UAVs) or uncrewed surface vessels (USVs) adds another dimension to the swarming challenge. AI can help navies monitor normal shipping patterns and identify abnormal activities more effectively and efficiently, to help offset this risk.
In addition, AI-enabled autonomous systems can be used en masse not only to secure access for high-value units through choke points, but also to deter and defend against threats to critical national infrastructure at sea. In the latter instance, this can include ports, harbours, and commercial resource platforms on the surface, and cables and pipelines on the seabed.
by Dr. Lee Willett