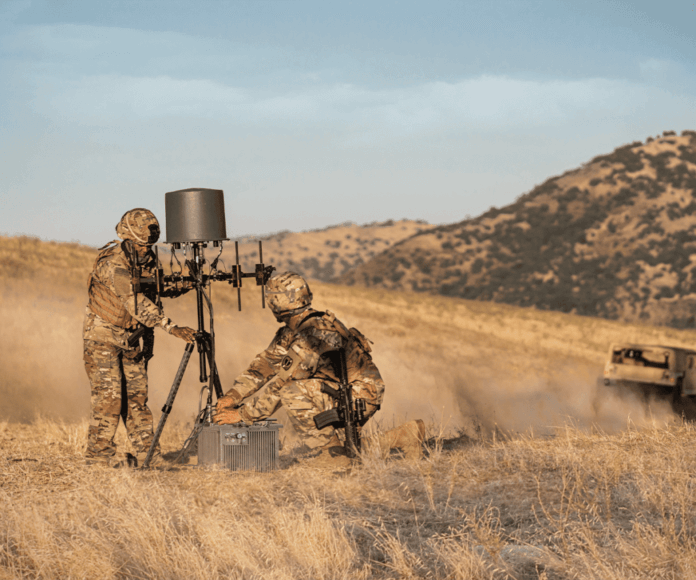 Thurbon Goes Further
MASS has revealed several major enhancements for its Thurbon Electronic Warfare (EW) data management system. Thurbon is used by several North Atlantic Treaty Organisation (NATO) and allied nations to handle Electronic Warfare (EW) data. The system can be used to allocate specific data to specific platforms used by specific armed services. For example, signals intelligence operatives may collect details of waveforms transmitted by an attack helicopter's fire control radar. These signal parameters are entered 6into the database and matched with that specific aircraft. Thurbon eases the management of red and blue force, and neutral, EW data. Officials from MASS told Armada that the system has received software updates allowing EW data to be allocated to specific individuals via the database. Suppose a High Value Individual (HVI) is known to use particular cellphones, laptops, Bluetooth or WiFi devices, and even wireless camera doorbells. Details of the HVI can be entered into Thurbon in a similar fashion to the details of an individual platform. This HVI entry can then be populated with details of the emitting electronic devices they use. This data can be teamed with other intelligence like pictures of the person or details on where they live, work and spend their leisure time. The officials continued that these new features give Thurbon a high degree of applicability beyond the military world into the law enforcement and intelligence communities.
COMINT Enhancements
This year's DSEI exhibition in London saw several announcements regarding new Electronic Warfare (EW) systems and capabilities. TCI ECS revealed to Armada that the company has performed several enhancements of its 953 communications intelligence system. Designed to equip land forces, the 953 initially provided 40 Megahertz/MHz of instantaneous bandwidth. Company officials said that this has now been expanded to 80MHz. Other enhancements include the addition of internal batteries and processors with the batteries offering up to four hours of operation, depending on the mission. Other enhancements include the addition of a counter-uninhabited aerial vehicle capability. These modifications can be retrofitted onto existing 953 systems and will be provided as standard on new equipment. The company said that modernised 953 examples have been sold to four customers with deliveries ongoing.
New Roles for MicroESM
Elsewhere at DSEI ESROE exhibited a backpack version of the company's MicroESM radar Electronic Support Measure (ESM) designed to be used by dismounted troops. According to the company's literature, the MicroESM detects, identifies and locates radar signals across a two gigahertz/GHz to 18GHz waveband. Providing a bearing accuracy of ten degrees for signal direction finding, two or more MicroESMs can be networked to triangulate signals of interest. The product is currently available in a stand-alone, tripod-mounted configuration. However, company officials told Armada that they are seeing significant interest in a backpack version of the apparatus to equip dismounted troops. This would help land forces electronic warfare cadres collect Electronic Intelligence (ELINT) alongside the conventional communications intelligence mission. ELINT concerning red force weapons locating radars could be particularly useful for blue force artillery when executing counter-battery fires. Alongside the backpack configuration, ESROE officials mooted that developments are afoot for MicroESM variants to equip uninhabited aerial vehicles and for marine applications.
by Dr. Thomas Withington