PGM Précision will also be presenting the Ultima Ratio new generation for the first time at Milipol.
PGM Précision
French manufacturer of high-precision rifles and accessories for over 30 years, PGM Précision distributes its products in more than 60 countries around the world. Designed for the armed forces, intervention groups and sports shooters, our rifles are world-renowned for their precision and reliability.
Thanks to its expertise and privileged relationships with the best partners, PGM Précision also distributes products from other partner brands in order to offer a complete range that meets the needs of the most demanding shooters.
A long-standing partner of PGM Précision, Kastinger is a company based in Chamonix that specialises in tactical textiles. As PGM is the exclusive distributor of Kastinger products in France, the two companies work together to develop new solutions to tomorrow's problems.
Kastinger: Brass Catcher
Developed in response to the French Army's need to stop polluting the ground during exercises, this accessory enables soldiers to train with the highest respect for the environment, while saving time and improving safety.
Made from aluminium and flame-retardant Kevlar, the Kastinger brass catcher has a high position, in front of the chamber, to catch the casings, and a low position to access to the chamber. Designed for infantry training, the use of this accessory does not affect the handling of the weapon and causes no discomfort.
This accessory is a major time-saver, as it eliminates the need to search and pick up cases that have fallen to the ground. It also improves safety by preventing cases from being thrown at other shooters or picked up by third parties.
Kastinger: HT4® Anti Infrared Signature Fabric
HT4® anti infrared signature fabric, manufactured by Kastinger, camouflages the infrared signature of personnel, vehicles and weapons.
Combined with fire-retardant fabrics, HT4® technology is effective up to a temperature of 1,000°C, making it possible to hide extremely hot heat sources (example: helicopter turbine). This device works by absorbing and reflecting NIR, SWIR, MWIR, LWIR and FIR infrared radiation.
HT4® anti infrared signature fabric can be manufactured with reversible camouflage. This make it possible to apply a daytime treatment on one side and a night-time treatment on the other, to guarantee maximum effectiveness.
Camouflages available: brown/green, desert, urban/rock, snow.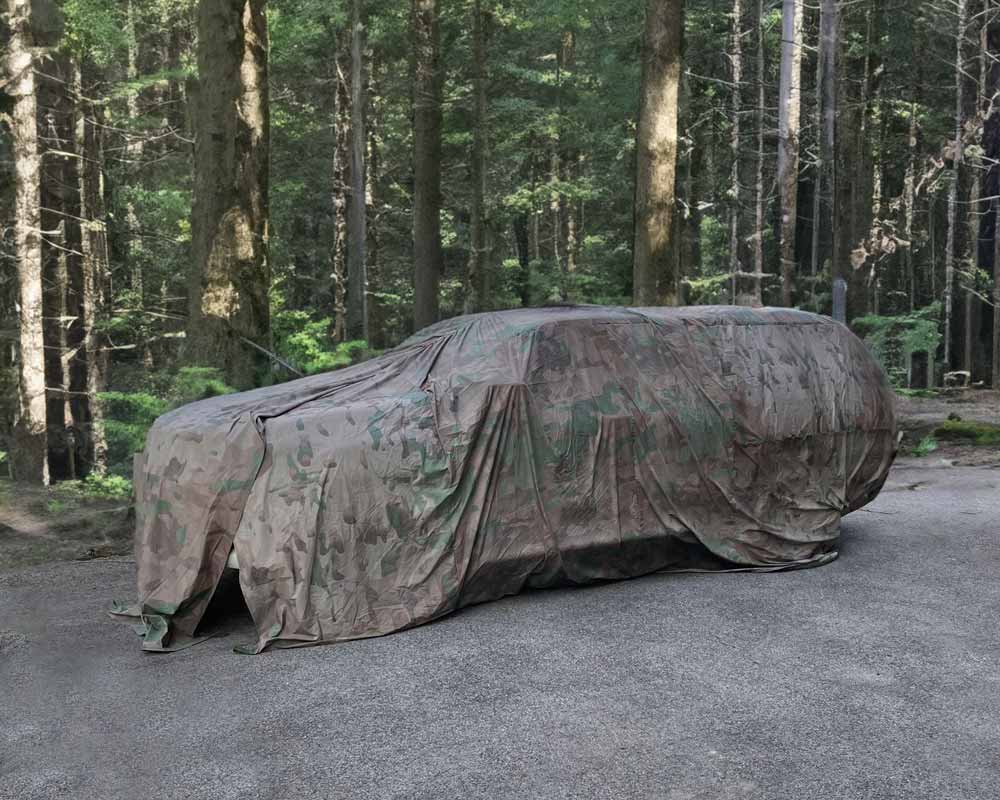 Offering excellent temperature management, this fabric retains heat in cold environments and maintains coolness in hot weather. It therefore provides excellent thermal protection for personnel operating in extreme environmental conditions.
The properties of this fabric allow it to cover personnel without causing discomfort. It is breathable, lightweight, strong and offers excellent abrasion resistance.
HT4® fabric has been tested by the DGA (French Directorate General of Armaments), which concluded that "there is a real gain in reducing the infrared signature of protected elements". These experiments were the subject of a TOTEM publication, and on the DGA national Twitter.
Discover this product on our Milipol stand: hall 5 | E 151