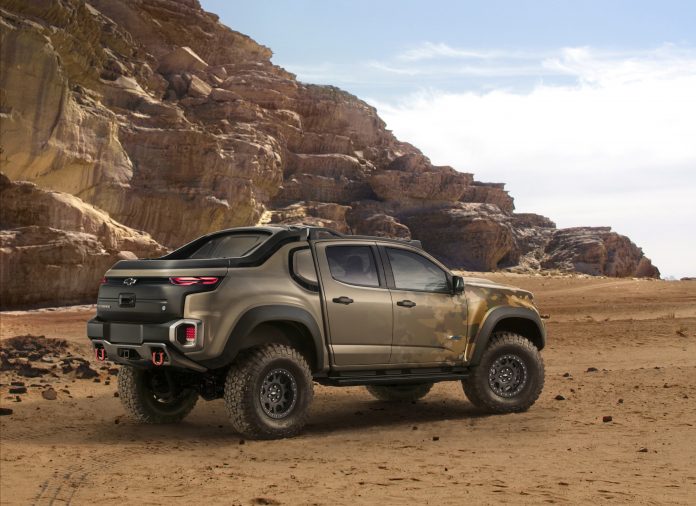 Hydrogen fuel cell electric powered vehicles are viewed as having great promise as alternative to traditional petrol or diesel engines.
That the military is giving this technology careful consideration should not be a surprise. This was evident recently at the Washington DC Auto Show where the US Army Tank Automotive Research, Development and Engineering Centre (TARDEC) displayed the ZH2.
The work was done by General Motors which took a Chevrolet Colorado commercial vehicle and outfitted it with a hydrogen fuel cell and electric drive. The ZH2 electric drives are very quiet but instead of using batteries, electricity is generated using highly compressed hydrogen stored in the vehicle.
The fuel cell produces 80 to 90 kilowatts (kw) of power and, if combined with a battery, this increases to nearly 130 kilowatts. Moreover, the ZH2 also can provide up to of exportable power; another growing concern of the military. Kevin Centeck the TARDEC team lead for the initiative indicated that the vehicle would now be turned over to soldiers and Marines later this year for field evaluation.