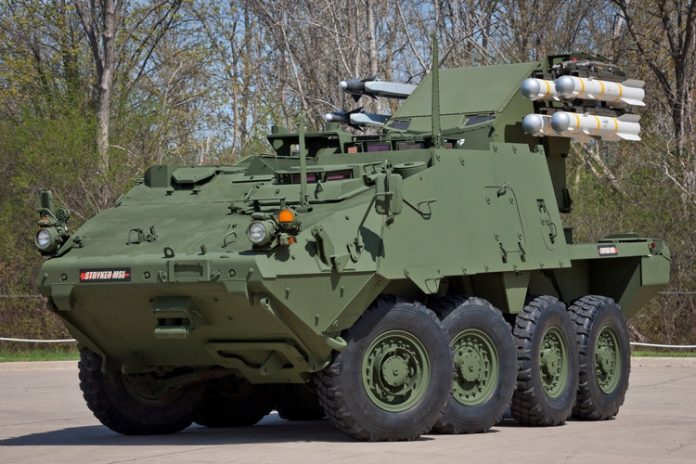 Re-establishing tactical SHORAD (Short Range Air Defence) capability has gained increased attention by the US Army given the increased unmanned aerial vehicles and sophisticated air threats.  
It is looking to industry to demonstrate near term solutions setting up a September 2017 shoot-off at White Sands that just concluded at White Sands. At least four company teams participated including General Dynamics (GD) with Boeing, BAE Systems, and South Korea's Hanwha. GD and BAE will be displaying solutions at the AUSA show in Washington DC.
GD previously showed its Stryker MSL (photo) at the Space and Missile Defence Show in Huntsville which includes both Hellfire laser guided missiles and AI-3s (modified AIM-9s) anti-air missiles on the 8 X 8 chassis already in service. BAE has shown a Bradley Fighting Vehicle with Hellfire's replacing its TOWs.