Published in the September 2020 issue – Major General Ken Kamper, Commanding General of the US Army Fires Center of Excellence explains the refocusing of 'fires' from COIN operations to peer-to-peer warfighting.
"We are re-orienting Army fires from predominately fighting counter insurgency (COIN) to do all the things field artillery and air defense artillery need to do in large scale ground combat operations," says Major General Ken Kamper, Commanding General of the US Army Fires Center of Excellence (FCoE) and Fort Sill, Oklahoma.
"Our COIN focus over the last 17 years was necessary for that specific threat, but caused a degree of atrophy in our capability to shape the battlefield in depth while simultaneously supporting the close fight during large scale combat operations," he added.
MGen Kamper, a West Point graduate, has served 31 years in command positions from battery to brigade and most recently as deputy commanding general of the III Armoured Corps. He assumed command at Fort Sill in March of 2020.
The FCoE is the home of both the field artillery (FA) and air defense artillery (ADA) schools training soldiers and marines in tactics, techniques and procedures for the employment of fire support and air defense systems in multi-domain combat operations.
Changing Doctrine
According to MGen Kamper, "the COIN environment was primarily brigade centric, but our doctrine is steering us towards re-examining our roles at the division level and higher. We must be able to support the close fight while shaping tomorrow's brigade fight today."
"A unique advantage of artillery has been its ability to provided massed firepower from dispersed sites against critical targets on demand," he says. "This capability is an essential requirement as we look at the anticipated nature of future battlefields. This is a skill set that we are focusing on here at the centre and across the Army as we shift toward readiness for large scale ground combat operations."
A critical part of this expanding role is the contribution of artillery fire support teams in planning and executing Joint Fires in support of cross-domain warfare, as today's threats exist on land and in sea, air, space, cyberspace, and the electromagnetic spectrum. "Regardless of domain, we have a role in establishing conditions favourable to allowing joint enablers to dominate in any environment. A large number of these engagements would not only require greater ranges and payloads but refining of targets, fire control and integration of ground and air assets," he explains.
Gen Kamper uses the fighting that has been witnessed in the Ukraine as an example of the renewed focus on "the challenges of peer-on-peer threats and the increased lethality and tempo of operations demonstrated there."
Networked Shooting
"A keystone of the Army's approach to the future fires battle is perfecting what we refer to as 'any sensor – best shooter'. The objective is to achieve an integration of networked target detection sensors with available delivery systems. It should then be possible to task the fire mission to the weapon or weapons most suited to serving that target," explains Kamper. "An important aspect in achieving this is refreshing the capability to provide what was referred to as the artillery's general support role."
The Army is increasing the number of its Lockheed Martin M270 Multiple Launch Rocket System (MLRS) and M142 High Mobility Artillery Rocket System (HIMARS) from around 400 to over 600 systems. As part of this new emphasis the Army began to reintroduce the M270A1 MLRS to its forces in Europe with reactivation of two MLRS Battalions, the 1-6 FA and 1-77 FA which was completed in 2020.
US Army Europe reactivated the 41st Field Artillery Brigade in Germany in November 2018 with the the 1st Battalion, 6th Field Artillery officially reactivating on 19 September 2019. The next battalion, 1-77 FA, is slated to reactivate in fall 2020.This is the only US Army rocket artillery brigade in the Europe.
According to a US Army statement on 10 January, the MRLS features a new Software System Suite Version 7.11a. The Strategic and Operational Rockets and Missiles Project Office (STORM – formerly Precision Fires Rocket and Missile Systems) and the US Army Combat Capabilities Development Command Aviation & Missile Center's Systems Simulation, Software and Integration directorate, jointly developed, tested and fielded this government-owned launcher software. "The updated software provides advanced interoperability and faster firing reaction times for the warfighter while also meeting the Army's modernisation priority," stated the release.
The 41sty FA can access the systems, modelling, analysis, requirements and test lab at the FCoE in Fort Sill. Jeff Froysland, senior field artillery specialist for MLRS Systems, said that the connection back to the FCoE was were useful: "The SMART Lab provides round the clock software support …When there is a software issue, our team can troubleshoot in real-time to resolve it."
Air Defence
Army air defence artillery is also undergoing a true resurgence, especially in the tactical battle space. The relatively secure airspace in the COIN environment resulted in the reduction of short range air defense capabilities. Given the current and anticipated future manned and unmanned aerial threats, rebuilding these critical air and missile defense capabilities are a top priority. Programmes such as the Interim Maneuver-Short Range Air Defense (IM-SHORAD) are fielding immediate solutions to meet near term needs while pursuing even more comprehensive approaches and are undergoing fast-track development and testing.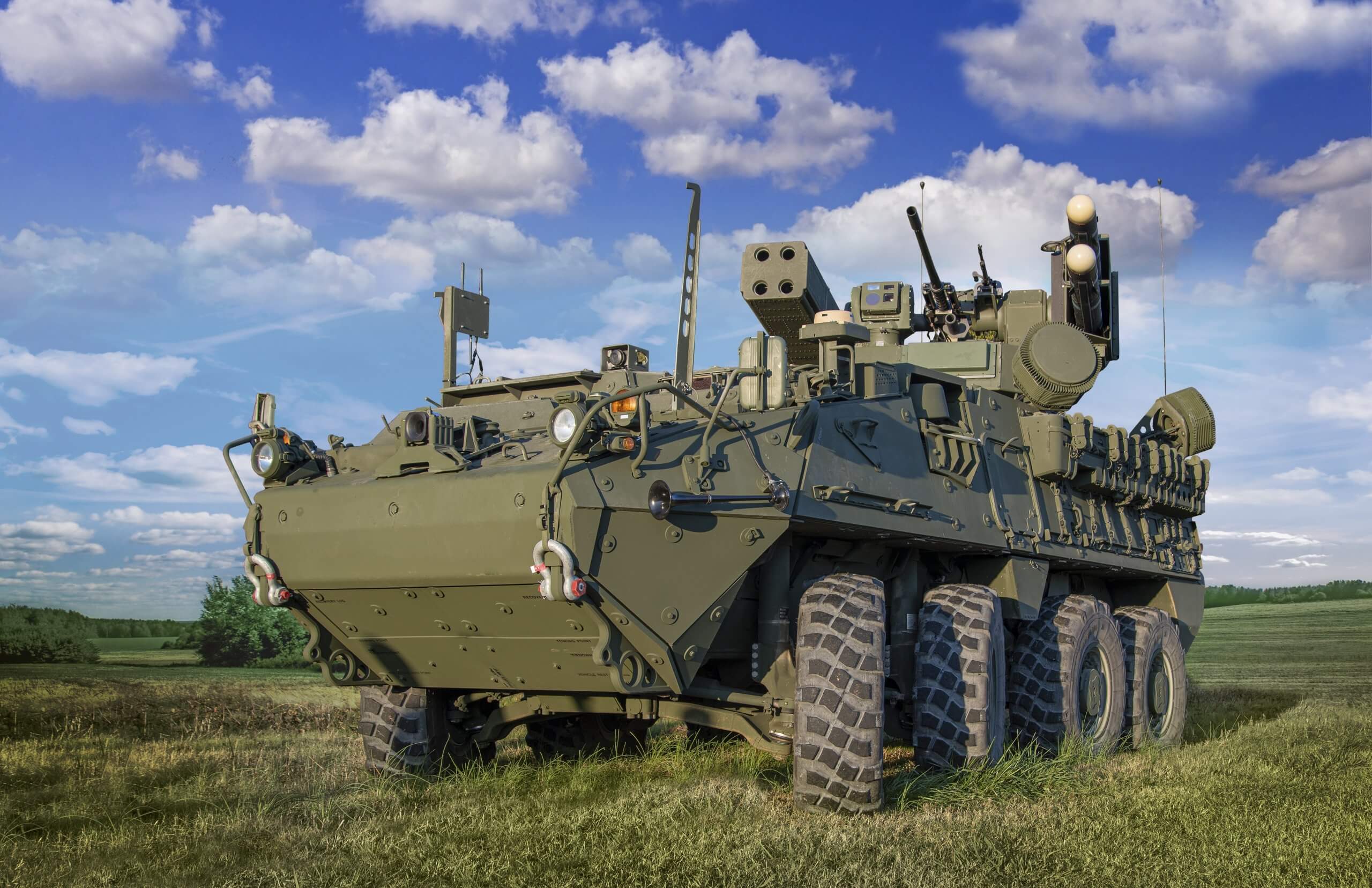 IM-SHORAD had been due to complete developmental testing by June, but this had been delayed due to the COVID-19 virus and challenges with the software development process. It has been designed to deliver 360 degrees of air-defense protection through a mix of guns, missiles, rockets, and onboard sensors. According to an Army statement, a total of 144 systems will operate in four battalions during the initial acquisition phase by the second quarter FY2023.
General Kamper particularly emphasises the importance of preparing artillerymen for the intricacies of the next battle. "We need to establish a culture of resiliency that reflects Army values in artillery leaders at every level," he shared. "This means achieving and maintaining proficiency in the fundamentals of artillery tactics and procedures at the small unit, section and battery level. Fundamental field artillery and air defense artillery skills remain equally essential on the future battlefield. The Army is working to restore the capabilities to apply fires at operational and strategic levels. In addressing this gap the Army has identified needs for new equipment, doctrine, techniques, and organisation. The efforts under way in each of these areas are major parts of what makes this a transformational opportunity for the artillery community."
In closing Gen Kamper stated: "Though we teach the technical knowledge and tactics necessary to dominate in any domain, those skills are only as good as the servicemen and women that employ them. We have a critical role here at the Fires Center of Excellence, particularly as we turn civilians into soldiers, to really help maximise human potential."