Armada's monthly round-up of all the latest electronic warfare news in the product, programme and operational domains.
Hermod and Vulcan Arrive
Concurrent Technologies has launched two new products in the guise of its Hermod rugged switch and Vulcan VPX-based development systems. A press release announcing the news stated that Hermod is a "rugged commercial off-the-shelf gigabit ethernet switch, optimised for size, weight, power and cost". Designed for harsh environments, it uses 15 ports of non-blocking ten, 100 and 1000 megabits-per-second connectivity, the press release added. Beyond these capabilities, the company said that Hermod is designed for harsh environment embedded computer network applications.
The company told Armada in a written statement that Vulcan "is a development system that enables many different applications requiring the detection or evasion of objects within the electromagnetic spectrum to be prototyped and tested." The product accommodates "air and conduction-cooled processor and RF (Radio Frequency) processing plug-in cards. This enables lots of flexibility for different combinations and permutations." Hermod is "the central hub connecting various computer and sensor systems together." The statement added that neither product is controlled by US International Traffic in Arms Regulations strictures.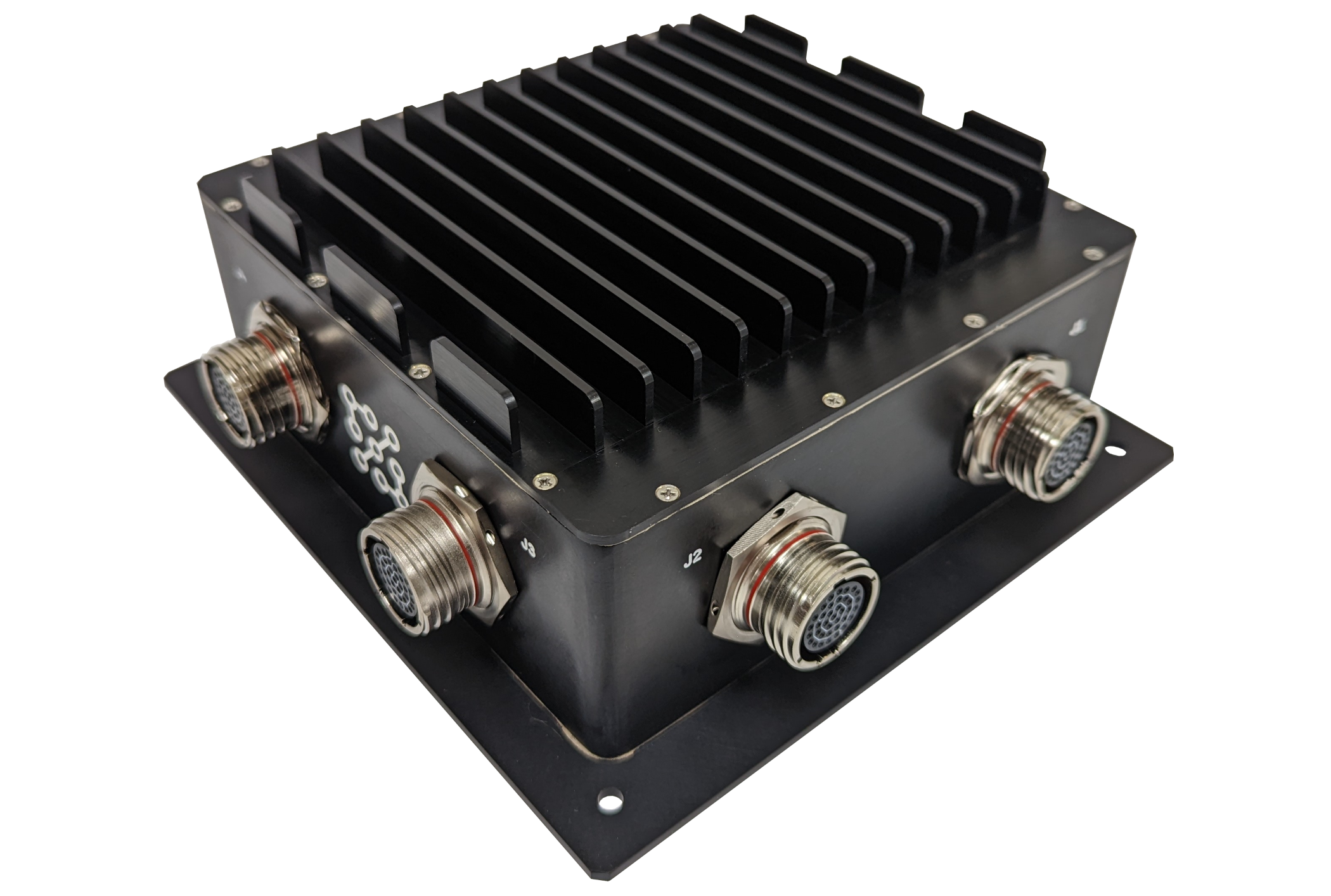 RADX Launch new GPUs
Towards the end of October, RADX Technologies revealed its Trifecta-GPU family of Graphics Processing Units (GPUs) at the Association of Old Crows 2022 Annual Convention in Washington DC. This family of COTS PXIe/CPCIe GPU modules "are the first COTS (Commercial Off-The-Shelf) products that bring extreme compute acceleration and ease-of-programming of NVIDIA RTX A2000 Embedded GPUs to PXIe/CPCIe platforms for modular test and measurement and Electronic Warfare (EW) applications" the company said in a press release.
In a written statement provided to Armada, RADX Technologies said that the immediate applications for these products include "signal processing in research and development and EW analysis applications, where PXIe systems are frequently used." The statement continued that GPUs are "easy to programme (and) relatively inexpensive, so users will use them to perform detailed signal analysis on radar, communications systems, navigation systems and jammers to take advantage of their wideband processing capabilities and their ability to 'zoom into signals'." Over the longer term their "ability to support machine and deep learning applications means they can be used for near- and real-time signal classification and fingerprinting, which is virtually impossible on a central processing unit and exceedingly difficult to do with field-programmable gate arrays."
The new products are not covered by US International Traffic in Arms Regulations although their export is governed by Export Administration Regulations-99 strictures for less sensitive consumer goods. Nonetheless, the company emphasises that "we can't and we won't sell these products to denied parties or into designated countries." Shipping of the modules has commenced "mostly to labs and developers that want to start exploring the use of the GPU in their environment. The response has been quite gratifying."
Cool Comms from Codan
Staying in Australia, Codan will supply High Frequency (HF: three megahertz/MHz to 30MHz) amplifiers as part of the Australian Army's ongoing Land-555 Phase-6 programme. This provides a mobile Electronic Warfare (EW) capability to the force using Thales Bushmaster protected mobility vehicles. The company told Armada these amplifiers are based on the company's Sentry-H 6120-BM HF radios. They will form part of the vehicles' EW fit. Deliveries commenced in September 2022 and are expected to take six months. Raytheon is the prime contractor for the EW capabilities equipping the Bushmasters.
ARES Improvements
Aselsan is planning to enhance the capabilities of its ARES-2N naval electronic warfare system. ARES-2N is thought to have entered service with the Türk Donanması (Turkish Navy) in 2017. Sources close to the company told Armada that ARES-2N is primarily optimised for relatively small ships. These include offshore patrol vessels and corvettes. Official Aselsan literature says the ARES-2N covers a two gigahertz/GHz to 18GHz waveband. This is to be expanded downwards to 500 megahertz/MHz and upwards to 40GHz via the ARES-2N's proposed upgrade. New systems with these enhancements are to be designated ARES-2NC. Sources continued that work on the new product should conclude in mid-2023. ARES-2NC could then be installed on new vessels the Turkish Navy receives in the coming years.
New ESMs for New Submarines
Staying in the naval domain, PLATH announced its involvement in ThyssenKrupp Marine Systems' Type-212CD Conventional Hunter-Killer Submarine (SSK) programme. This yields two new boats for the Deutsche Marine (German Navy) and four for the Sjøforsvaret (Royal Norwegian Navy). According to news reports PLATH will provide "modern electronic reconnaissance systems and software." Company sources say this includes a "cutting edge" communications Electronic Support Measure (ESM). This will complement a radar ESM supplied by Indra. Open sources say the SSKs will be delivered to both navies between 2028 and 2030.
BESTLA for British Army
Roke has been awarded a $5.5 million contract to overhaul the British Army's training assessment capability via the Project BESTLA initiative. The contract is for three years with the option to extend this by two years, according to a press release. BESTLA sees Roke provide optronic and Radio Frequency (RF) emission collection systems for use by the army's Land Warfare Centre. The centre's Observer Mentors will use the BESTLA equipment to assess visual and electromagnetic camouflage techniques. Optronics are provided by Soteria Defence and Security. Roke provides its Resolve and Perceive electronic support measures to fulfil BESTLA's RF requirement. The press release continued that the BESTLA ensemble is mobile and "can be used wherever the British Army trains around the world." Roke told Armada that it provides the BESTLA architecture as a service as and when needed by the army.
CIRCM Gathers Pace
Northrop Grumman has told Armada that the US Army now has over 100 rotary-wing aircraft outfitted with the company's Common Infrared Countermeasures (CIRCM) system. The army declared an initial operational capability for CIRCM in early November. CIRCM is equipping army Sikorsky/Lockheed Martin UH-70 Blackhawk and Boeing CH-47 Chinook series medium- and heavy-lift utility helicopters. CIRCM also adorns the army's Boeing AH-64 Apache series attack helicopters. Northrop Grumman expects to deliver over 1,800 CIRCM systems for the US Army's helicopter fleet. These will equip current and future rotorcraft. Deliveries should conclude in 2037.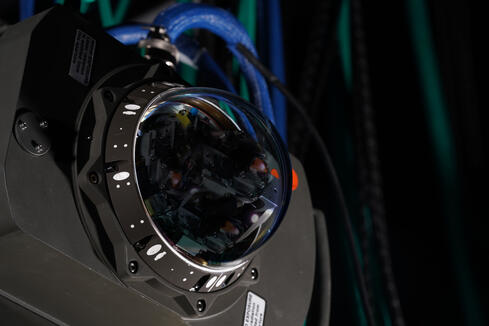 Box Clever
Pacific Defence announced in late October it will supply SX-3000 systems to the United States Marine Corps (USMC). These will outfit the forthcoming Marine Air-Ground Task Force Electronic Warfare Ground Family of Systems (MEGFOS). Reports detailing the award describe the MEGFOS as an electronic support tool to identify and track hostile forces via their electromagnetic emissions. A written statement supplied to Armada by the company described the SX-3000 as an "integrated multi-mission sensor." It performs sensing and provides communications from a single box allowing the USMC "to manoeuvre, fight and sustain itself through the exploitation of the electromagnetic spectrum and be integrated with (networked) communications systems mounted on a ground combat vehicle or air platform." Two systems were delivered in October and a final system will be delivered by late 2023. All three are being supplied to the USMC for evaluation.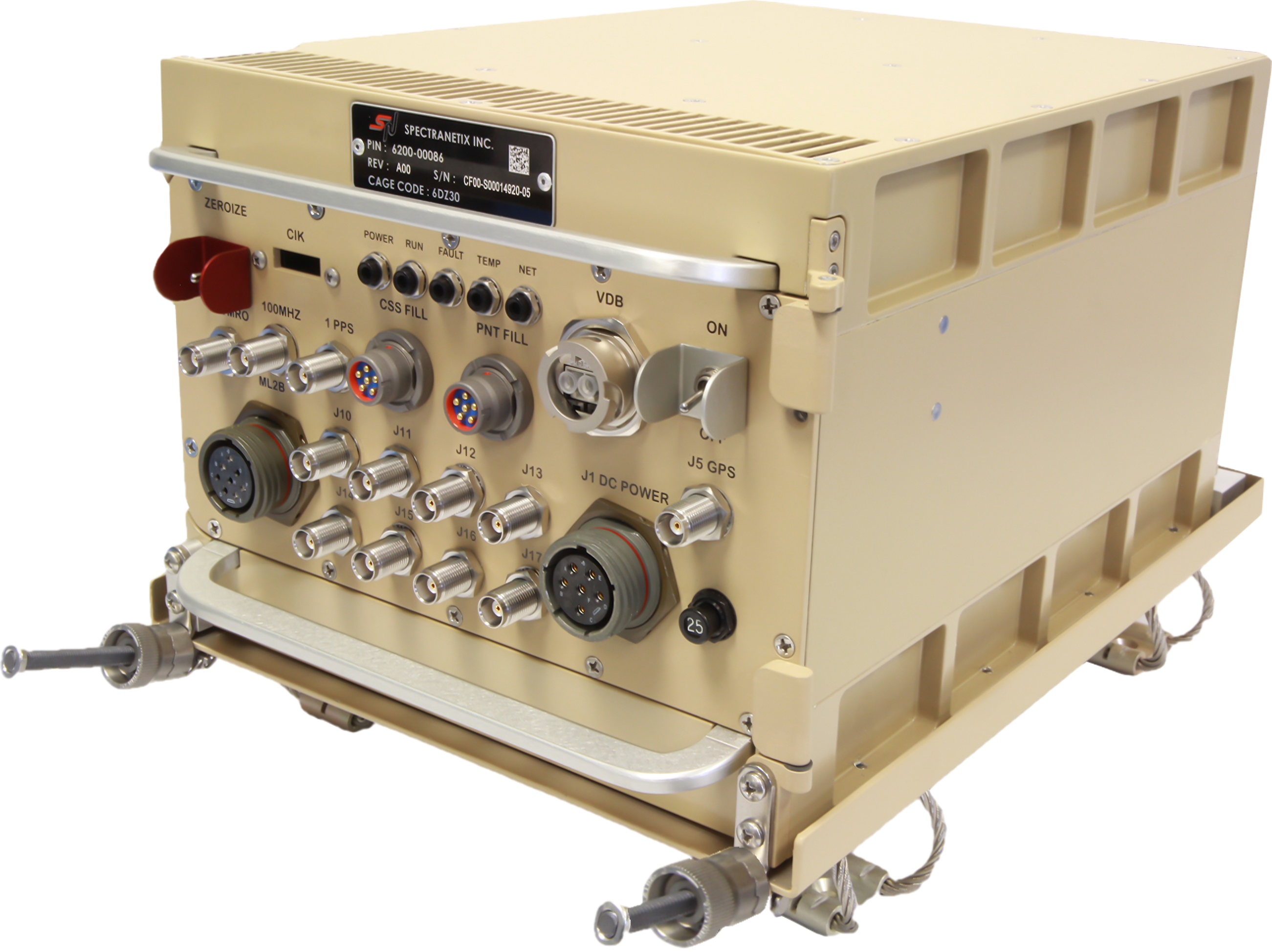 by Dr. Thomas Withington