Doodle's new kit and caboodle
Doodle Labs has announced it is planning to cooperate with companies supplying Uninhabited Aerial Vehicles (UAV) to Ukrainian forces. The company told Armada it cannot name specific manufacturers at present due to non-disclosure agreements. However, it did say in a written statement that "we are working towards advancing some public-facing partnerships." Specifically, the company is offering its Helix Mesh Rider Radios to help provide the radio links used by these aircraft. Typically, these links connect the aircraft to its pilot, and allow aircraft to share imagery or other intelligence they are collecting with offboard recipients. The radios will help "Ukraine defence forces avoid jamming attempts and operate in the strongest and most secure frequencies in any scenario."
The past few months have seen reports highlighting the vulnerability to Russian electronic attack of some of the radio links used by UAVs equipping Ukrainian forces. These vulnerabilities have been particularly noticeable regarding civilian-standard UAVs the Ukrainian military use to assist intelligence, reconnaissance and surveillance collection.
Doodle Labs produce its Helix Mesh Rider Radios in several configurations using an array of frequencies. These radios provide varying ranges of under one kilometre/km (0.6 miles) to over 30km (18.6 miles). Techniques used to outflank Russian jamming include "spectrum analysis, channel-switching and band-switching" all of which the company says "are effective tools to combat increasing jamming efforts by Russian forces."
Doodle Labs has worked closely with local UAV manufacturers in Ukraine to understand and adapt to the threat: "The domestic drone manufacturers have shown great technical ability and have been close partners advising us on the challenges that they're facing … As a result of the partnership and the feedback they've provided, we're releasing new features that help mitigate jamming attacks, including the ability to pre-scan an environment to identify the 'cleanest' channels of operation, then switch to a different channel or even entirely different band if and when connectivity is diminished or compromised."
Persistent protection
Persistent Systems has announced several improvements to the software of its MPU5 Multiple-In/Multiple-Out (MIMO) multiband radios to help improve their resistance to Electronic Countermeasures (ECMs). These new Electronic Counter-Counter Measures (ECCM) employ machine learning algorithms, says Eric Stern, executive vice president for hardware and software engineering at the company. Specifically, the machine learning enhancements focus on "thinking, reasoning, remembering, imagining (and) learning" in their approach to outflanking ECMs. Mr. Stern added that the company is continually updating its library of ECCMs which can be employed by the MPU5 family. Equally important in developing these new ECCM approaches have been "our own sophisticated regression testing, upstream feedback (and) user relationships." These ECCM enhancements for the MPU5's firmware are now available directly from the company.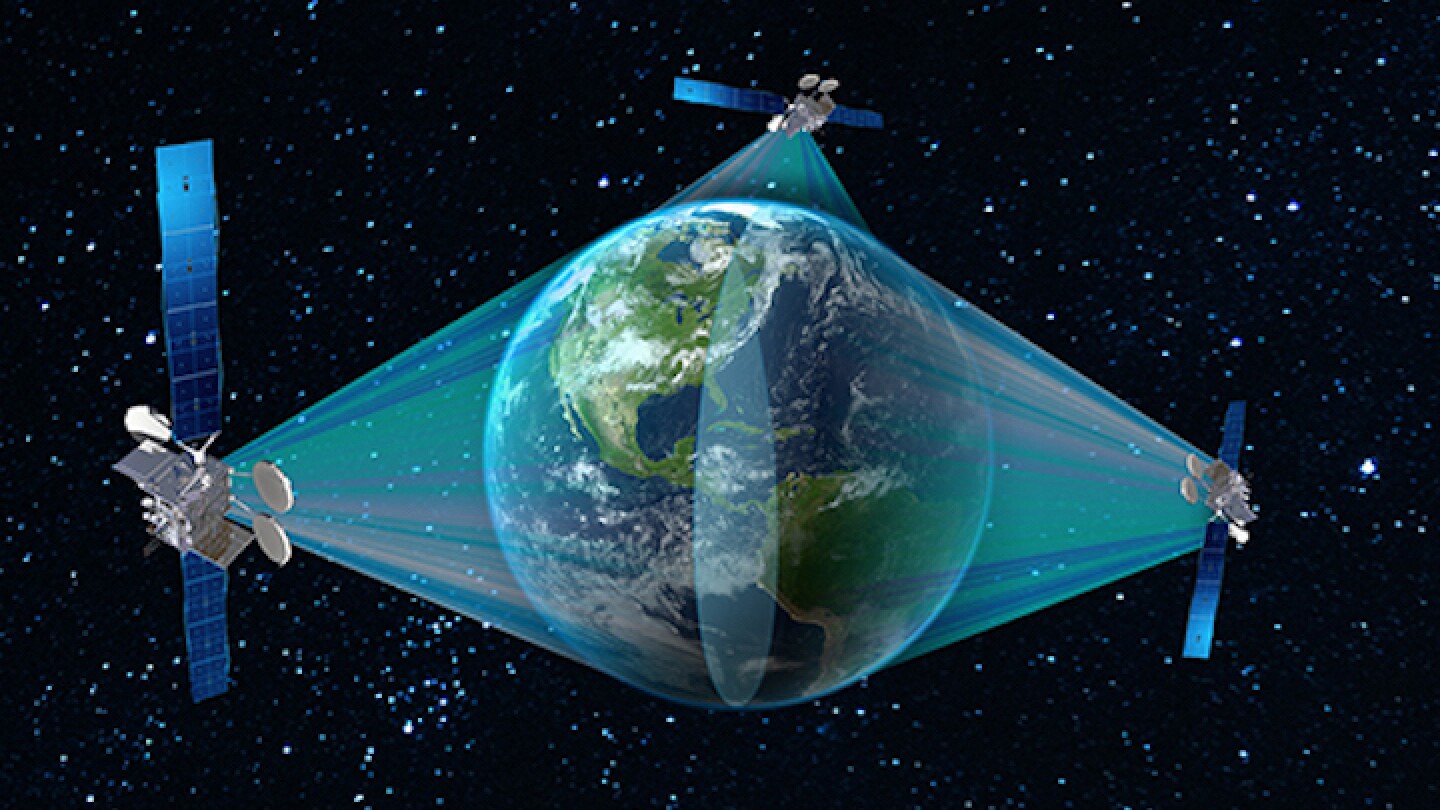 Space Radio Relays
Viasat has been contracted to help support the US Air Force Research Laboratory's (AFRL's) ARBALEST programme. Few details regarding the scope of ARBALEST writ large appear to exist in the public domain.
What is known is that ARBALEST falls under the AFRL's Space Vehicles Directorate with the project aiming to demonstrate future space-based capabilities to the US Department of Defence (DOD). Part of this work focuses on demonstrating connectivity between Low Earth Orbit (LEO) satellites and their commercial geostationary counterparts.
LEO satellites typically have orbits which position the spacecraft around 2,000 kilometres/km (1,079 nautical miles/nm) above Earth. Commercial geostationary satellites, on the other hand, can have orbits reaching circa 37,000km (19,978nm) above the planet. By providing radio relays between these LEO satellites and conventional geostationary systems it could be possible for satellites to share data between them. This could also allow both types of satellites to share data across potentially vast distances.
The DOD has contracted Viasat to provide a Ka-band (26.5 gigahertz/GHz to 40GHz) payload which can be integrated "on a government spacecraft for a future mission" according to a written statement provided by the company to Armada. The statement added the payload will "enable (a) real-time space relay capability that will be demonstrated as part of that future AFRL mission to show the value data communications relay can offer the DOD." The Ka-band payload will connect from this satellite to Viasat's future ViaSat-3 constellation. The company's official literature says that this constellation will include three spacecraft providing Ka-band connectivity.
One of these satellites will cover the Americas; another will cover Europe, the Middle East and Africa, with the third covering the Asia-Pacific. The first of the satellites, which covers the Americas, was launched on 1st May. Open sources say that the second should be launched in September. As well as furnishing the Ka-band payload for the government satellite, "Viasat will provide analysis, integration and testing support for the on-orbit demonstration of this satellite relay capability." The company said that it expects the space relay to achieve an initial operational capability in circa 2025.
by Dr. Thomas Withington